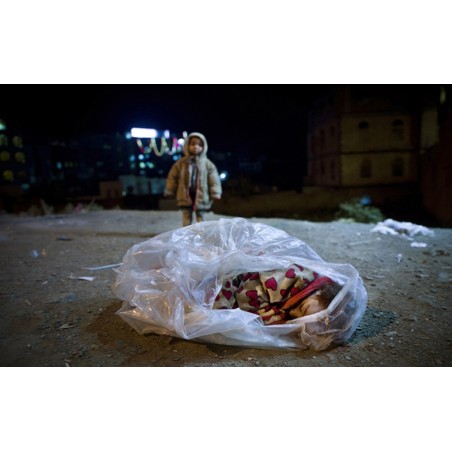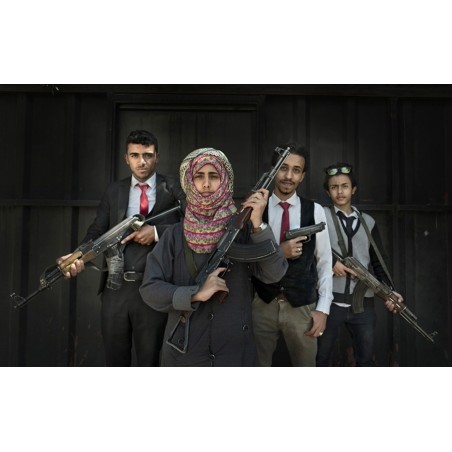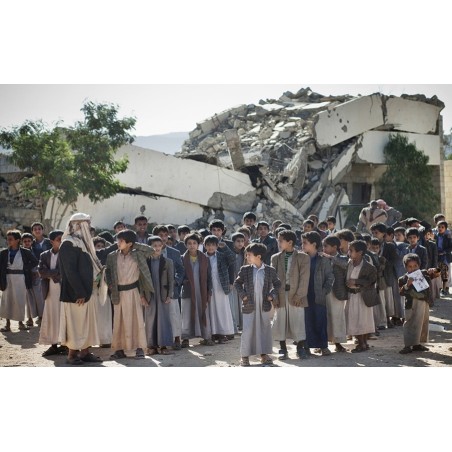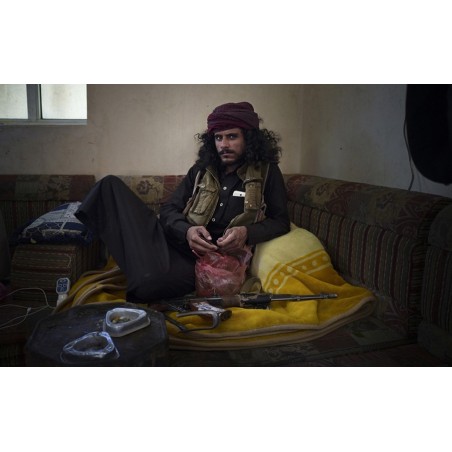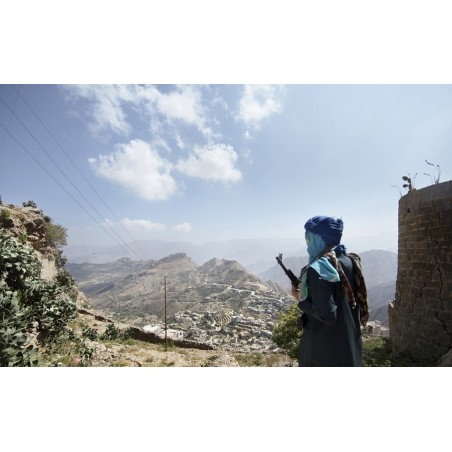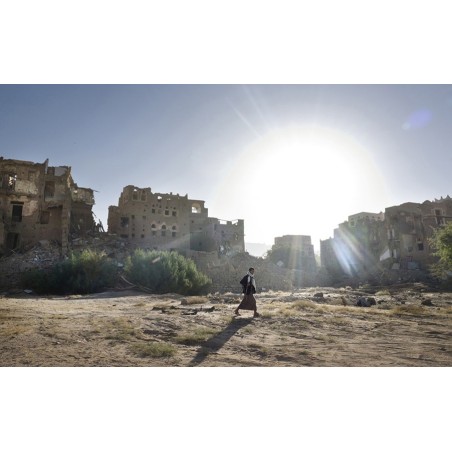 Photographs by Véronique de Viguerie

Text by Manon Querouil-Bruneel

Photo report on the war in Yemen
Journalists Véronique de Viguerie and Manon Querouil-Bruneel travelled to Yemen to investigate the war.
Along with the Saudi-led coalition bombings — near-daily occurrences in Yemen that sometimes target civilians — the people of northern Yemen, under siege for years, are facing water, fuel, food, and medical shortages. Every ten minutes, a child dies, often of a perfectly treatable illnesss. Child soldiers serve as canon fodder on the frontlines. Oil, humanitarian aid, and medications are overtaxed by those corrupted by power.
Description:
35 color photographs
35 prints 40x50 cm (16x20 in)
Possibility to print bigger pictures on white backing paper
Nielsen wooden frame, 50x60 cm (20x23 in)