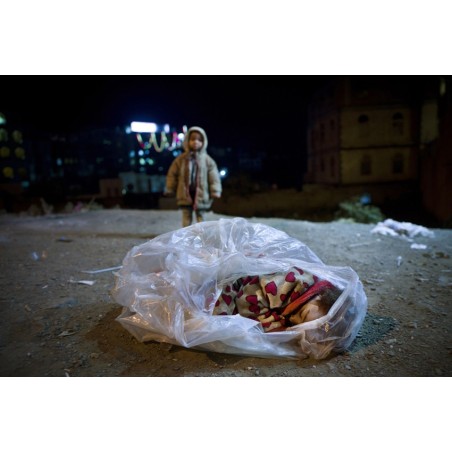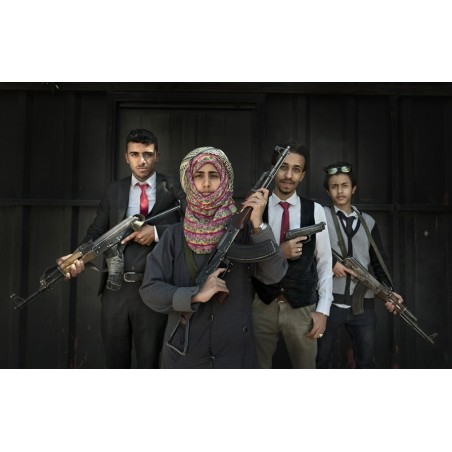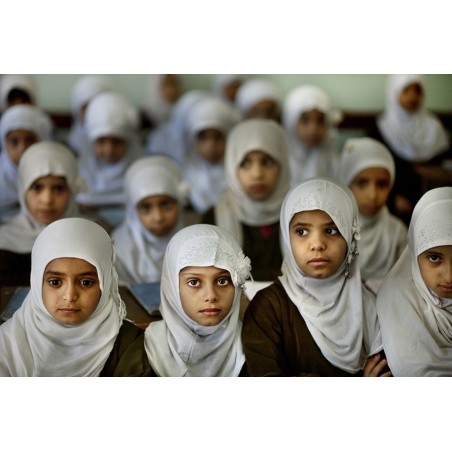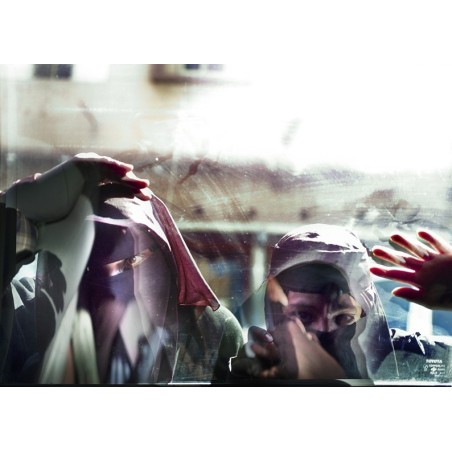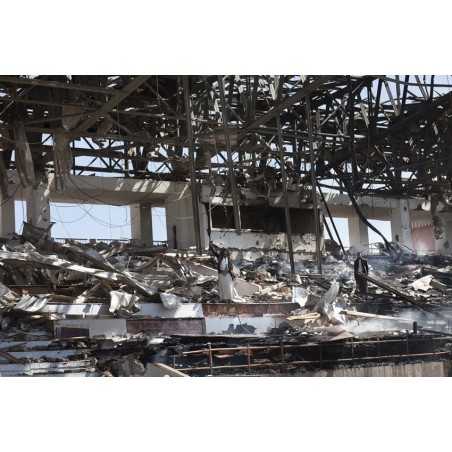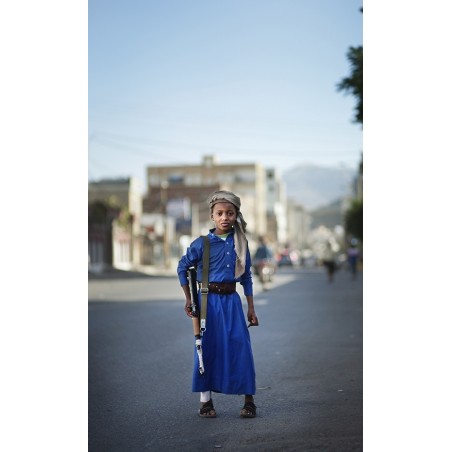 Photographs by Véronique de Viguerie
Text by Manon Querouil-Bruneel
"Phenomenon in Society" collection
Photoreport in color
112 pages - 47 color photographs
Bilingual edition, French and English
Size: 24x23 cm (9.4x9 in)

ISBN: 978-2-919436-35-4
Along with the Saudi-led coalition bombings — near-daily occurrences in Yemen that sometimes target civilians — the people of northern Yemen, under siege for years, are facing water, fuel, food, and medical shortages. Every ten minutes, a child dies, often of a perfectly treatable illnesss. Child soldiers serve as canon fodder on the front lines. Oil, humanitarian aid, and medications are overtaxed by those corrupted by power.


Journalists Véronique de Viguerie and Manon Querouil-Bruneel traveled to Yemen to investigate the war, revealed to us herein.


This work was awarded the prestigious Visa Pour l'Image award, as well as the humanitarian Visa d'Or from the International Committee of the Red Cross (ICRC).

This edition received support from Amnesty International.
Customers who bought this product also bought:
Customers who bought this product also bought: